Don't Get Hacked: 6 Ways to Safeguard Your WhatsApp Account
Protect your WhatsApp account from hackers with these six easy-to-implement tips. Learn how to safeguard your personal information, chats, and contacts to keep your account secure.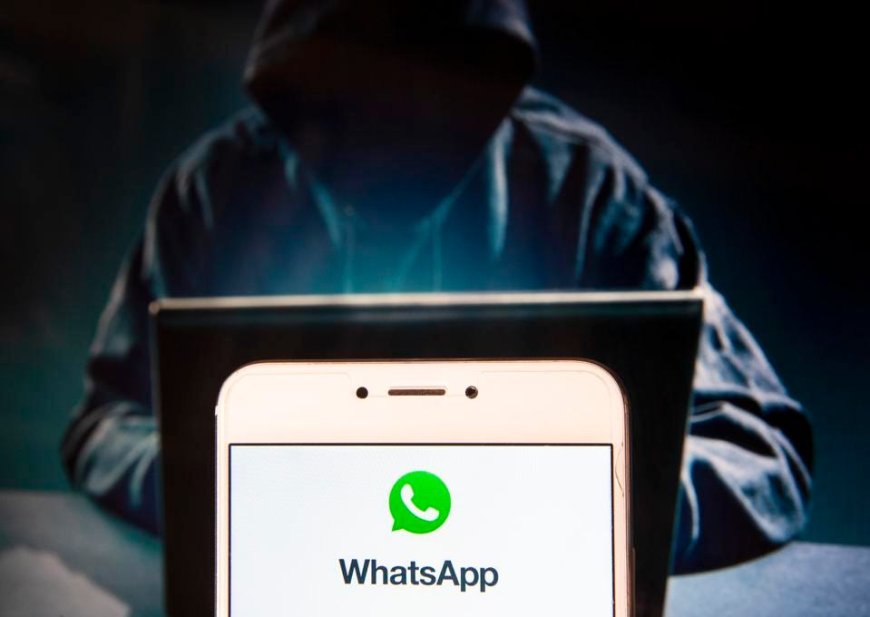 Don't Get Hacked: 6 Tips to Safeguard Your WhatsApp Account
What is WhatsApp?
WhatsApp is a mobile messaging application that allows users to send text messages, voice messages, make voice and video calls, and share various types of media such as photos, videos, and documents. It was founded in 2009 by Jan Koum and Brian Acton and was later acquired by Facebook in 2014. WhatsApp is available for free on both iOS and Android platforms and is used by over 2 billion people worldwide as of 2021. The app uses end-to-end encryption to ensure that messages and calls remain private and secure.
In 2014, Facebook acquired WhatsApp for $19 billion, making it one of the largest acquisitions in tech history. Despite the acquisition, WhatsApp operates independently from Facebook and maintains its focus on user privacy and security. The app has since introduced many new features, such as the ability to share documents, location, and live location, as well as the option to make group video and voice calls with up to 8 participants.
WhatsApp has over 2 billion active users worldwide and is available in over 180 countries and 60 languages. The app has become a ubiquitous communication tool, used by individuals, businesses, and organizations for personal and professional purposes.
Don't Get Hacked: 6 Tips to
Safeguard Your WhatsApp Account
Here are some things you can do to avoid a WhatsApp account hack:
Enable two-step verification: WhatsApp offers two-step verification as an added layer of security. This feature requires you to enter a PIN code in addition to your phone number when setting up your account on a new device. This will prevent unauthorized access to your account, even if someone knows your phone number and SIM card details.

To turn on two-step verification on WhatsApp, follow these steps:

Open WhatsApp and go to "Settings."

Select "Account" and then "Two-step verification."

Tap "Enable" and enter a six-digit PIN code that you'll use to verify your identity.

Confirm your PIN by entering it again. You can also add an email address as an additional layer of security.

Once you've set up two-step verification, WhatsApp will periodically ask you to enter your PIN code.

Don't share your verification code: When you sign up for WhatsApp, the app sends a verification code to your phone number. Make sure you don't share this code with anyone, as it can be used to verify a WhatsApp account on a different device.

Use a strong password: Make sure your WhatsApp password is strong and unique. Avoid using common passwords, such as "1234" or "password", and don't reuse the same password for multiple accounts.

Keep your app updated: WhatsApp releases regular updates that include security patches and bug fixes. Make sure you keep your app up to date to ensure you have the latest security features.

Be cautious of suspicious messages: Hackers may use phishing techniques to trick you into giving away your account details. Be cautious of messages from unknown numbers, and don't click on any links or download any attachments from suspicious sources.

Use privacy settings: WhatsApp allows you to set privacy settings for your profile picture, status, and last seen. Make sure you adjust these settings to your preference to prevent strangers from accessing your personal information.
By following these steps, you can help protect your WhatsApp account from hackers and unauthorized access.
WhatsApp Messaging vs Text Messaging
WhatsApp and text messages (also known as SMS) are both messaging services that allow you to communicate with others using your phone. Here are some differences between WhatsApp and text messages:
Cost: WhatsApp uses your internet connection to send messages, so there are no charges for sending messages, photos, or videos. Text messages, on the other hand, are sent over your cellular network and can incur charges depending on your cellular plan.

Features: WhatsApp has more features than text messages, such as voice and video calls, group chats, file sharing, and end-to-end encryption. Text messages are limited to basic text messages and multimedia messages.

Platform: WhatsApp is a cross-platform app that can be used on Android, iOS, and desktop computers. Text messages are available on all phones with a cellular plan.

Reach: WhatsApp requires an internet connection, which means you can only send messages to people who also have the app and are connected to the internet. Text messages can be sent to anyone with a phone number, even if they don't have a smartphone or internet connection.

Security: WhatsApp uses end-to-end encryption to protect your messages from being intercepted or read by third parties. Text messages are not encrypted, which means they can potentially be intercepted or read by others.
Overall, WhatsApp offers more features and benefits compared to traditional text messages. However, text messages still have a place for basic communication, especially when internet connection is not available.