Amanda Knox: A Life of Trials and Triumphs
Discover the story of Amanda Knox, an American journalist who made international headlines after being accused and later acquitted of murder in Italy.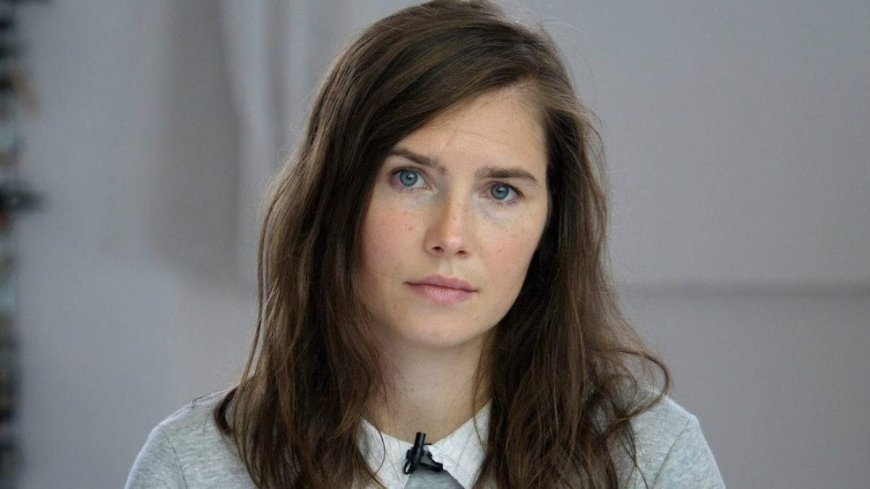 Amanda Knox: A Life of Trials and Triumphs
Amanda Knox: A Life of Trials and Triumphs
Introduction
Amanda Knox, an American journalist, has become a household name due to the legal battle that spanned years and continents. Her life story is one of trials and triumphs, and in this article, we will delve into the details of her journey. From her early years to her time in Italy, her trials, and eventual acquittal, this article will explore the various facets of her life.
Early Years
She was born in Seattle, Washington on July 9, 1987. When she was a child, her parents, Curt Knox and Edda Mellas, divorced. She was raised by her mother and stepfather, Chris Mellas. Knox majored in linguistics at the University of Washington. She was renowned as a driven and hardworking student who was enthusiastic about learning and exploring other cultures.
She was a determined and dedicated student from an early age, and her love of learning drove her to study linguistics at the University of Washington.
Her early years were marked by a love of travel and adventure, and she had spent her most of the time studying abroad in Italy, Germany, and Japan. These experiences helped her to shape worldview and broaden her views, and would later play a role in the events that would come to define her public image.
Move to Italy
In 2007, She decided to pursue her passion for languages and study abroad in Perugia, Italy, at the University for Foreigners. It was during this time that she met Raffaele Sollecito, an Italian student. The two began dating, and Knox eventually moved in with Sollecito.
The Murder of Meredith Kercher
On November 1st, 2007, her life took a dramatic turn. Her roommate, Meredith Kercher, was found murdered in their apartment. Knox and Sollecito were arrested and charged with the murder. The media frenzy surrounding the case was intense, and Knox became the subject of intense scrutiny and suspicion.
Trials and Convictions
Knox and Sollecito's trials were a media sensation. The prosecution argued that Knox and Sollecito, along with Rudy Guede, had murdered Kercher in a drug-fueled sex game gone wrong. Knox and Sollecito maintained their innocence throughout the trials.
In 2009, Knox and Sollecito were convicted of murder and sentenced to 26 and 25 years in prison, respectively. Knox's sentence was later increased to 28 years on a charge of slander for falsely accusing her employer, Patrick Lumumba, of the murder. The verdicts were widely criticized, and many believed that Knox and Sollecito had been wrongly convicted.
Appeal and Acquittal
In 2011, Knox and Sollecito's convictions were overturned on appeal due to a lack of evidence. They were both released from prison after serving four years. However, the Italian Supreme Court overturned the acquittal in 2013 and ordered a retrial. In 2014, Knox was again found guilty of murder and sentenced to 28 and a half years in prison.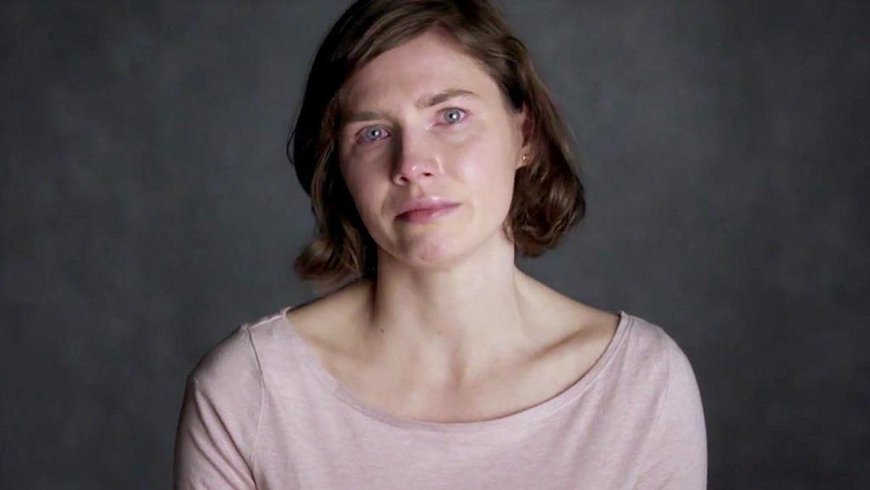 The verdict was appealed once again and in 2015, the Italian Supreme Court finally acquitted Knox of all charges, bringing an end to the legal battle that had consumed her life for so many years.
Life After the Trials
Since her release, she has returned to the United States and resumed her studies. She has become an advocate for the wrongfully convicted and has written a memoir about her experience. In the memoir, Knox talks about the struggles she faced during her time in prison, the media scrutiny she experienced, and the emotional toll the trials had on her and her family.
She has also been involved in various advocacy efforts to improve the justice system. She has spoken out against wrongful convictions and highlighted the need for due process and fairness in the legal system. Knox has also expressed her desire to continue to pursue her passion for languages and explore new cultures.
How much did Amanda Knox get paid for a Netflix movie?
Amanda Knox was not paid for her participation in the film. Meredith Kercher's family have made it abundantly clear that they will never watch this film. The twenty-fifth Netflix original documentary.
It is true that she did not receive payment for the Netflix documentary about her case. This is likely due to the fact that she was considered a suspect in the killing of her roommate in Italy, and therefore may have been seen as profiting from a crime.
It is worth noting that Knox has consistently maintained her innocence in the case, and was ultimately acquitted by Italy's highest court. However, the controversy surrounding the case has continued to follow her, and she has faced criticism and scrutiny from many quarters.
Despite these challenges, Knox has remained a vocal advocate for criminal justice reform, and has used her platform to speak out about issues such as wrongful convictions and police misconduct. She has also written a memoir about her experiences, and has been a frequent guest on various talk shows and podcasts.
While her story may be controversial, there is no denying that she has had a significant impact on the public discourse around criminal justice and the rights of defendants.
Net Worth
She has pursued various career paths since her highly publicized legal case. She has worked as a journalist, activist, and author, and has also been involved in several business ventures.
As of 2022, Knox's estimated net worth is around $1 million. This figure reflects her earnings from her various endeavors, as well as any investments or assets she may have acquired over the years.
Despite her wealth, Knox has remained committed to using her platform to raise awareness about issues such as wrongful convictions and the flaws in the criminal justice system. She has also been an advocate for mental health awareness, and has spoken openly about her struggles with anxiety and depression.
Overall, Her story is a complex one, and her experiences have shaped her into a multifaceted and resilient individual. Whether through her activism, writing, or business ventures, she has made a significant impact on the world around her, and continues to inspire and challenge others to think critically about justice and human rights.
Conclusion
Her life has been anything but ordinary. Her legal battles in Italy have made her a well-known figure, but her journey is also one of resilience and determination. Despite the setbacks she faced, Knox has continued to pursue her dreams and use her experience to advocate for justice reform.
Also Read : Annabeth Gish: Actress, Humanitarian, and Environmentalist