The Ultimate Poha Recipe: Delicious and Healthy Breakfast Option
Learn how to make a delicious and healthy breakfast dish Poha (flattened rice) recipe with this step-by-step guide.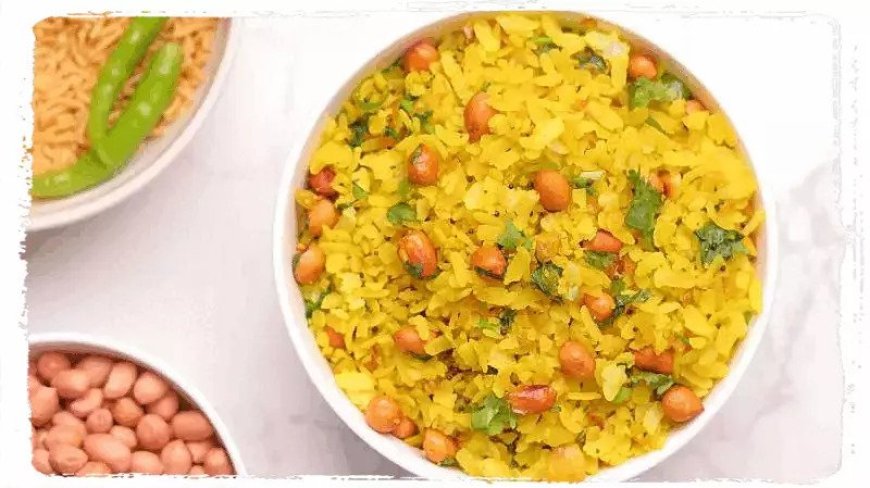 The Ultimate Poha Recipe: A Delicious and Healthy Breakfast Option
The Ultimate Poha Recipe: Delicious and Healthy Breakfast Option
Poha, also known as flattened rice, is a popular breakfast dish in India. It is made from flattened rice that has been dried and then flattened into very thin, translucent flakes. Poha is a versatile dish that can be made with a variety of ingredients, making it a favorite among many households. In this article, we will go over how to make a delicious and healthy Poha recipe that is perfect for a quick breakfast or brunch.
1. Introduction
Poha is a traditional dish that originated in Maharashtra, India. It is a common breakfast dish across India, with different variations across different regions. The dish is known for its simplicity, ease of preparation, and healthy ingredients. Poha is a perfect choice for a quick and nutritious breakfast or brunch.
2. Ingredients
To make Poha, you will need the following ingredients:
1 cup of Poha (flattened rice)
1 onion, finely chopped
1 potato, diced
1 green chili, finely chopped
1/4 cup of peanuts
1/4 cup of fresh coriander leaves, chopped
1/2 teaspoon of mustard seeds
1/2 teaspoon of cumin seeds
1/2 teaspoon of turmeric powder
Salt to taste
2 tablespoons of oil
Vegetarians and vegans can replace potatoes with carrots, peas, or any other vegetables of their choice. You can also add some cashew nuts or almonds for added flavor and nutrition. Make sure to use fresh and high-quality ingredients to get the best taste and health benefits.
3. Preparation
Before cooking Poha, you need to clean and soak it properly. Here's how to do it:
Take a strainer and place Poha in it.
Rinse the Poha thoroughly under running water.
Gently press the Poha to remove excess water.
Keep the Poha aside for 10-15 minutes to let it soak and soften.
4. Recipe
Now that you have prepared the Poha, let's get started with the recipe:
Heat oil in a pan.
Add mustard seeds, cumin seeds, and green chili.
Once the seeds start to crackle, add chopped onion and sauté until it turns golden brown.
Add diced potatoes and sauté for 2-3 minutes.
Add turmeric powder, salt, and peanuts. Mix well.
Add soaked Poha and mix gently.
Cover the pan and let the Poha cook for 3-4 minutes on low flame.
Garnish with fresh coriander leaves and serve hot.
5. Health Benefits of Poha
Poha is a healthy and nutritious breakfast option that offers several health benefits. Here are some of the health benefits of Poha:
Poha is a good source of carbohydrates and fiber, which provides energy and aids digestion.
Poha is low in calories, making it an ideal breakfast option for weight management.
Poha contains iron, which helps in maintaining healthy blood levels and preventing anemia.
Poha is gluten-free, making it a great option for people with gluten allergies or intolerances.
Poha is a good source of vitamins and minerals, including vitamin B, vitamin E, magnesium, and potassium.